Name

Central District of Illinois
District Office Contact
Springfield Office - District Headquarters
Peoria Office
Rock Island Office
Urbana Office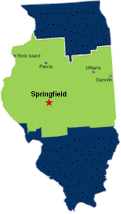 Name
Central District of Illinois
Brendan O. Heffner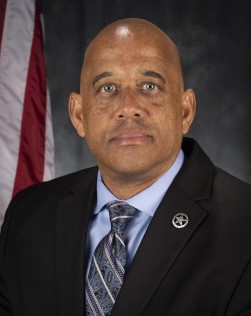 Brendan O. Heffner serves as the United States Marshal for the Central District of Illinois. He was confirmed by the United States Senate April 26, 2018 and sworn in May 25, 2018. Marshal Heffner's responsibilities encompass leading and directing operations, including security and protection of the United States Courts, criminal investigations, fugitive apprehension, execution of federal court orders and other law enforcement activities.
District Task Force Contact
Great Lakes Regional Fugitive Task Force

Purpose: The Great Lakes Regional Fugitive Task Force (GLRFTF) became fully operational in July 2003, with offices in Chicago, Illinois and Hammond, Indiana. The Great Lakes Regional Fugitive Task Force continues to develop relationships with other law enforcement agencies and continues to outfit the task force with necessary equipment and office space. The Great Lakes Regional Fugitive Task Force has already met with tremendous success in apprehending numerous violent and dangerous fugitives throughout the mid-west.

Phone: (217) 492-4430

Fax: (217) 492-4457
County
Adams, Brown, Bureau, Cass, Champaign, Christian, Coles, De Witt, Douglas, Edgar, Ford, Fulton, Greene, Hancock, Henderson, Henry, Iroquois, Kankakee, Knox, Livingston, Logan, McDonough, McLean, Macoupin, Macon, Marshall, Mason, Menard, Mercer, Montgomery, Morgan, Moultrie, Peoria, Piatt, Pike, Putnam, Rock Island, Sangamon, Schuyler, Scott, Shelby, Stark, Tazewell, Vermilion, Warren, Woodford
Court: in Springfield, Champaign/Urbana, Peoria, Rock Island
Profiled Fugitives
There is no fugitive information available for this district.
The policies and procedures of the various U.S. Marshals Service District Offices found on this website may vary depending on local rules, local needs, and legal and policy interpretations. These policies and procedures, and any variations among District Offices, are not intended to, do not, and may not be relied upon to create any rights, substantive or procedural, enforceable at law by any party or person in any matter civil or criminal. Nor are any limitations thereby placed on otherwise lawful U.S. Marshals Service prerogatives.