Name

District of Nebraska
District Office Contact
Omaha - District Headquarters
Phone: (402) 501-6700
Fax: (402) 501-6717
Lincoln
Phone: (402) 975-6050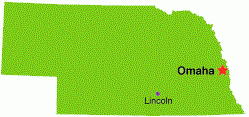 Name
District of Nebraska
Scott E. Kracl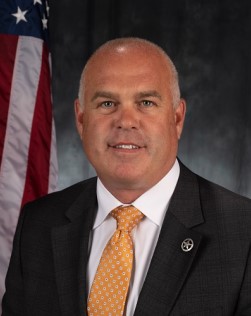 Scott E. Kracl took the oath of office as the United States Marshal for the District of Nebraska on June 11, 2018. The U.S. Marshal's Service is the nation's oldest federal law enforcement agency. Marshal Kracl is responsible for the leadership and direction of United States Marshals Service operations in the District of Nebraska.
District Task Force Contact
Metro Area Fugitive Task Force

Purpose: To seek out and arrest persons who have outstanding Federal, State, and Local arrest warrants lodged against them.

Participants:

U.S. Marshals Service (USMS)
Nebraska State Patrol
Douglas County Sheriffs
Sarpy County Sheriffs
Omaha Police
Council Bluffs Police

Phone: (402) 501-6700
County
Nebraska constitutes one judicial district.
Court: in Lincoln, Omaha
Profiled Fugitives
If you have information on any fugitives, please call 1-888-869-4589. (24 Hour Tip Line)
The policies and procedures of the various U.S. Marshals Service District Offices found on this website may vary depending on local rules, local needs, and legal and policy interpretations. These policies and procedures, and any variations among District Offices, are not intended to, do not, and may not be relied upon to create any rights, substantive or procedural, enforceable at law by any party or person in any matter civil or criminal. Nor are any limitations thereby placed on otherwise lawful U.S. Marshals Service prerogatives.