Name

District of North Dakota
District Office Contact
Fargo - District Headquarters
Phone: (701) 297-5760 / 701-297-7305
Bismarck
Phone: (701) 333-0640
Minot
Phone: (701) 837-1030
Grand Forks
Phone: (701) 780-9670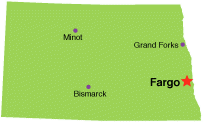 Name
District of North Dakota
Dallas L. Carlson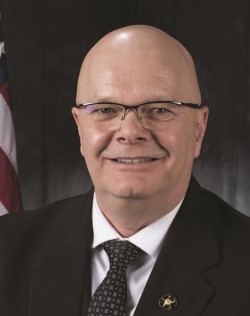 On October 17, 2018, United States President J. Donald Trump appointed Dallas Carlson as the US Marshal for the District of North Dakota. Marshal Carlson was sworn into office by the Honorable Daniel L. Hovland, Chief Judge for the District of North Dakota. The District of North Dakota has four courthouses spread across a geographical area of 70,762 miles.
District Task Force Contact
County
Adams, Barnes, Benson, Billings, Bottineau, Bowman, Burke, Burleigh, Cass, Cavalier, Dickey, Divide, Dunn, Eddy, Emmons, Foster, Golden Valley, Grand Forks, Grant, Griggs, Hettinger, Kidder, La Moure, Logan, McHenry, McIntosh, McKenzie, McLean, Mercer, Morton, Mountrail, Nelson, Oliver, Pembina, Pierce, Ramsey, Ransom, Renville, Richland, Rolette, Sargent, Sheridan, Sioux, Slope, Stark, Steele, Stutsman, Towner, Traill, Walsh, Ward, Wells, Williams
Court: in Fargo, Bismarck, Grand Forks, Minot
Profiled Fugitives
If you have information on any fugitives, please call 1-888-869-4589. (24 Hour Tip Line)
The policies and procedures of the various U.S. Marshals Service District Offices found on this website may vary depending on local rules, local needs, and legal and policy interpretations. These policies and procedures, and any variations among District Offices, are not intended to, do not, and may not be relied upon to create any rights, substantive or procedural, enforceable at law by any party or person in any matter civil or criminal. Nor are any limitations thereby placed on otherwise lawful U.S. Marshals Service prerogatives.