Name

Northern District of Georgia
District Office Contact
Atlanta - District Headquarters
Gainesville
Newnan
Rome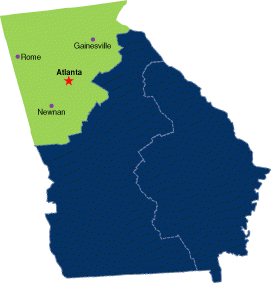 Name
Northern District of Georgia
Thomas E. Brown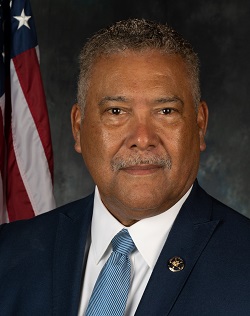 The Honorable Thomas E. Brown was nominated by President Joseph R. Biden Jr., confirmed by the Senate, and appointed on October 17, 2022, to serve as the United States Marshal (USM) for the Northern District of Georgia.
District Task Force Contact
Southeast Regional Fugitive Task Force

Purpose: The Southeast Regional Fugitive Force (SERFTF) became fully active in September of 2003 and operates out of offices in Atlanta, and Macon, Georgia. The Southeast Regional Fugitive Force currently has Memoranda of Understanding (MOUs) with more than 20 federal, state, or local law enforcement agencies and continues to recruit other agencies to participate in the task force. The Southeast Regional Fugitive Force is becoming well recognized at the "one-stop shop" for fugitive investigations in the state of Georgia.

Participants:

United States Marshals Service (USMS)
Department of Housing and Urban Development (HUD)
Bureau of Alcohol, Tobacco, Firearms, and Explosives (ATF)
Bureau of Immigration and Customs Enforcement
Georgia Department of Corrections
Georgia Pardon and Paroles
Georgia State Patrol
Georgia Department of Motor Vehicle Safety
Cobb County Sheriff's Office
Dekalb County Sheriff's Office
Dekalb County Police Department
Fulton County Sheriff's Office
Fulton County Police Department
Clayton County Sheriff's Office
Fayette County Sheriff's Office
Atlanta Police Department
Gwinnett County Sheriff's Office
Bibb County Sheriff's Office
Houston County Sheriff's Office
Macon Police Department
Monroe County Sheriff's Office
Jones County Sheriff's Office

Phone: (770) 508-2500
County
Banks, Barrow, Bartow, Carroll, Catoosa, Chattooga, Cherokee, Clayton, Cobb, Coweta, Dade, Dawson, De Kalb, Douglas, Fannin, Fayette, Floyd, Forsyth, Fulton, Gilmer, Gordon, Gwinnett, Habersham, Hall, Haralson, Heard, Henry, Jackson, Lumpkin, Meriwether, Murray, Newton, Paulding, Pickens, Pike, Polk, Rabun, Rockdale, Spalding, Stephens, Towns, Troup, Union, Walker, White, Whitfield
Court: in Atlanta, Gainesville, Rome, Newnan
Profiled Fugitives
There is no fugitive information available for this district.
The policies and procedures of the various U.S. Marshals Service District Offices found on this website may vary depending on local rules, local needs, and legal and policy interpretations. These policies and procedures, and any variations among District Offices, are not intended to, do not, and may not be relied upon to create any rights, substantive or procedural, enforceable at law by any party or person in any matter civil or criminal. Nor are any limitations thereby placed on otherwise lawful U.S. Marshals Service prerogatives.