Name

Northern District of Illinois
District Office Contact
This section provides more information about District Office Contact.
Chicago - District Headquarters
Rockford
Phone:(815) 987-4259 (24 hour)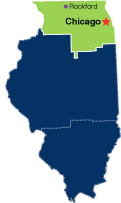 Name
Northern District of Illinois
This section provides more information about Northern District of Illinois.
LaDon A. Reynolds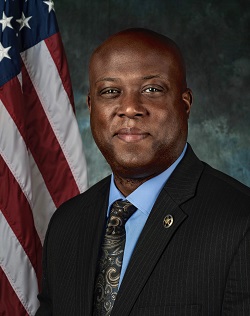 LaDon Reynolds was nominated on November 12, 2021 to be the U.S. Marshal for the Northern District of Illinois. Mr. Reynolds held numerous leadership positions while at the department, including Detective Commander.
District Task Force Contact
This section provides more information about District Task Force Contact.
Great Lakes Regional Task Force

Purpose: The Great Lakes Regional Fugitive Task Force (GLRFTF) has become the central investigative base for a multitude of federal, state, and local agencies attempting to identify, locate, and apprehend dangerous wanted offenders in the greater Chicagoland area, Illinois, Indiana, Michigan, and Wisconsin. The Task Force focuses primarily on combating violent crime such as murder, sexual assault, rape, child pornography, robbery and aggravated assault. Through the assistance provided to state and local law enforcement agencies with community policing efforts, violent crime interdiction initiatives, and Task Force led warrant "roundups," the Great Lakes Regional Fugitive Task Force arrests more than 500 violent offenders each month. In Fiscal Year (FY) 2005, the Task Force arrested more than 6,000 violent offenders in the region.

Participants:

Federal Agencies

U.S. Marshals of Northern District of Illinois
Central District of Illinois
Southern District of Illinois
Northern District of Indiana
Southern District of Indiana, Eastern District of Wisconsin
Bureau of Alcohol, Tobacco and Firearms (ATF)
Bureau of Immigration and Customs Enforcement
Department of Housing and Urban Development
Department of Defense (DoD)

State and Local Agencies

Illinois:

Adams County Sheriff's Department
Belleville Police Department
Bloomington Police Department
Chicago Police Department
Cook County Sheriff's Department
Cook County Probation Department
DeWitt County Sheriff's Department
DuPage County Sheriff's Department
East St. Louis Police Department
Kane County Sheriff's Department
Kankakee Police Department
Illinois Attorney General's Office
Illinois Department of Corrections
Illinois State Police
Macon County Sheriff's Department
McDonough County Sheriff's Department
McHenry County Sheriff's Department
McLean County Sheriff's Department
Menard County Sheriff's Department
Peoria Police Department, Peoria County Sheriff's Department
Sangamon County Sheriff's Department
Springfield Police Department
Wheaton Police Department

Indiana:

Dyer Police Department
Gary Police Department
Hammond Police Department
Indiana Department of Corrections
Indianapolis Police Department
Lake County Police Department
Lake County Sheriff's Department
Marion County Probation Department
Marion County Sheriff's Department
Michigan City Police Department
Porter County Sheriff's Department

Wisconsin:

Milwaukee Police Department
Waukesha County Sheriff's Department
Wisconsin Department of Corrections

Main phone: (773) 475-5820

After hour phone: (312) 353-1002
County
Boone, Carroll, Cook, De Kalb, Du Page, Grundy, Jo Daviess, Kane, Kendall, Lake, La Salle, Lee, McHenry, Ogle, Stephenson, Whiteside, Will, Winnebago
Court: in Chicago, Rockford
Profiled Fugitives
If you have information on any fugitives, please call 1-888-869-4589. (24 Hour Tip Line)
The policies and procedures of the various U.S. Marshals Service District Offices found on this website may vary depending on local rules, local needs, and legal and policy interpretations. These policies and procedures, and any variations among District Offices, are not intended to, do not, and may not be relied upon to create any rights, substantive or procedural, enforceable at law by any party or person in any matter civil or criminal. Nor are any limitations thereby placed on otherwise lawful U.S. Marshals Service prerogatives.