Name

Southern District of Georgia
District Office Contact
Savannah - District Headquarters
Augusta
Brunswick
Statesboro
Phone: (912) 489-4735
Dublin
Waycross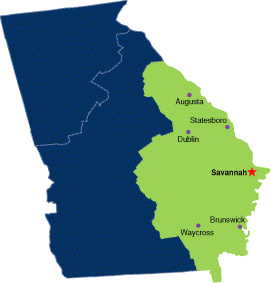 Name
Southern District of Georgia
David L. Lyons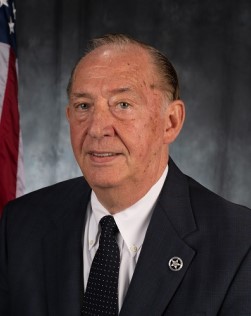 Marshal Lyons previously served as Chief of Police in Garden City, GA, a position he held for 16 years. While serving as Garden City Police Chief, Marshal Lyons was appointed to the Criminal Justice Coordinating Council and was elected to the Executive Board of the Georgia Association of Chiefs of Police.
District Task Force Contact
Southeast Regional Fugitive Task Force
County
Appling, Atkinson, Bacon, Brantley, Bryan, Bulloch, Burke, Camden, Candler, Charlton, Chatham, Coffee, Columbia, Dodge, Effingham, Emanuel, Evans, Glascock, Glynn, Jeff Davis, Jefferson, Jenkins, Johnson, Laurens, Liberty, Lincoln, Long, McDuffie, McIntosh, Montgomery, Pierce, Richmond, Screven, Taliaferro, Tattnall, Telfair, Toombs, Treutlen, Ware, Warren, Wayne, Wheeler, Wilkes
Court: in Savannah, Augusta, Dublin, Waycross, Brunswick, Statesboro
Profiled Fugitives
If you you have information on any fugitives, please call 1-888-869-4589. (24 Hour Tip Line)
The policies and procedures of the various U.S. Marshals Service District Offices found on this website may vary depending on local rules, local needs, and legal and policy interpretations. These policies and procedures, and any variations among District Offices, are not intended to, do not, and may not be relied upon to create any rights, substantive or procedural, enforceable at law by any party or person in any matter civil or criminal. Nor are any limitations thereby placed on otherwise lawful U.S. Marshals Service prerogatives.