Name

Southern District of Iowa
District Office Contact
Des Moines - District Headquarters
Davenport Sub-Office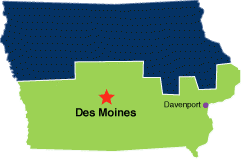 Name
Southern District of Iowa
Ted G. Kamatchus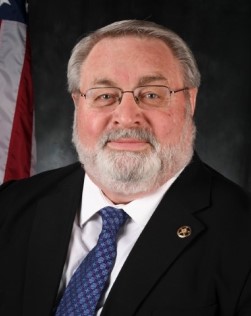 Marshal Kamatchus began his law enforcement career in 1976. While attending both Mankato State University (Criminal Justice) and Mankato Area Vocational Technical Institute (Sales and Marketing), he worked as a Police Officer for the LeCenter, Waterville and St. Peter Minnesota Police Departments.
District Task Force Contact
Southern Iowa Fugitive Task Force (SIFTF)

Purpose: Locate and arrest violent local, state and federal fugitives.

Participants:

U.S. Marshals Service (USMS)
Bureau of Alcohol, Tobacco, Firearms and Explosives (ATF)
Polk County Sheriff's Office
Iowa Department of Public Safety

Phone: (515) 323-2899

24 hour phone line: (515) 284-6240
County
Adair, Adams, Appanoose, Audubon, Boone, Cass, Clarke, Clinton, Dallas, Davis, Decatur, Des Moines, Fremont, Greene, Guthrie, Harrison, Henry, Jasper, Jefferson, Johnson, Keokuk, Lee, Louisa, Lucas, Madison, Mahaska, Marion, Marshall, Mills, Monroe, Montgomery, Muscatine, Page, Polk, Pottawattamie, Poweshiek, Ringgold, Scott, Shelby, Story, Taylor, Union, Van Buren, Wapello, Warren, Washington, Wayne
Court: in Des Moines, Council Bluffs, Creston, Davenport, Keokuk, Ottumwa
Profiled Fugitives
If you have information on any fugitives, please call 1-888-869-4589. (24 Hour Tip Line)
The policies and procedures of the various U.S. Marshals Service District Offices found on this website may vary depending on local rules, local needs, and legal and policy interpretations. These policies and procedures, and any variations among District Offices, are not intended to, do not, and may not be relied upon to create any rights, substantive or procedural, enforceable at law by any party or person in any matter civil or criminal. Nor are any limitations thereby placed on otherwise lawful U.S. Marshals Service prerogatives.