Name

Southern District of Mississippi
District Office Contact
Jackson - District Headquarters
Phone: (601) 608-6800
Fax: (601) 965 4066
Gulfport
Phone:(228) 563-1505
Fax:(228) 563-1511
Hattiesburg
Phone: (601) 582-8464
Fax: (601) 584-1057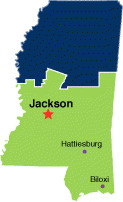 Name
Southern District of Mississippi
Mark B. Shepherd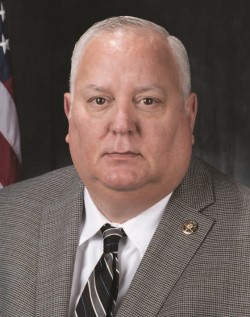 As the United States Marshal, Shepherd leads U.S. Marshals Service activities for the Southern District of Mississippi. Marshal Shepherd began his law enforcement career in 1983 as a patrolman with the McComb Mississippi Police Department. He rose through the ranks of the Department and retired in 2003 as Lieutenant and SWAT Commander. He was elected and served as Pike County Sheriff for three terms from 2004-2015. Marshal Shepherd served as President of Mississippi Sheriff's Association from 2013-2014.
District Task Force Contact
Gulf Coast Regional Fugitive Task Force

Purpose: The Gulf Coast Regional Fugitive Task Force (GCRFTF) became fully operational in July 2006 and operates out of U.S. Marshals Service offices throughout Alabama and Mississippi, with it's headquarters office located in Birmingham, Alabama. The Gulf Coast Regional Fugitive Task Force partners with numerous federal, state, and local law enforcement agencies throughout Alabama and Mississippi continues to recruit other agencies to participate in the task force.

Phone: (205) 731-0100
County
Adams, Amite, Claiborne, Clarke, Copiah, Covington, Forrest, Franklin, George, Greene, Hancock, Harrison, Hinds, Holmes, Issaquena, Jackson, Jasper, Jefferson, Jefferson Davis, Jones, Kemper, Lamar, Lauderdale, Lawrence, Leake, Lincoln, Madison, Marion, Neshoba, Newton, Noxubee, Pearl River, Perry, Pike, Rankin, Scott, Sharkey, Simpson, Smith, Stone, Walthall, Warren, Wayne, Wilkinson, Yazoo
Court: in Jackson, Meridian, Natchez, Vicksburg, Biloxi, Gulfport, Hattiesburg
Profiled Fugitives
If you have information on any fugitives, please call 1-888-869-4589. (24 Hour Tip Line)
The policies and procedures of the various U.S. Marshals Service District Offices found on this website may vary depending on local rules, local needs, and legal and policy interpretations. These policies and procedures, and any variations among District Offices, are not intended to, do not, and may not be relied upon to create any rights, substantive or procedural, enforceable at law by any party or person in any matter civil or criminal. Nor are any limitations thereby placed on otherwise lawful U.S. Marshals Service prerogatives.