Name

Southern District of New York
District Office Contact
Address:
Daniel Patrick Moynihan United States Courthouse
500 Pearl Street, Suite 400
New York, NY 10007-1316
Phone:
(646) 563-9800
Fax:
(212) 637-6130
Hours of Operation:
8:30 AM - 5:00 PM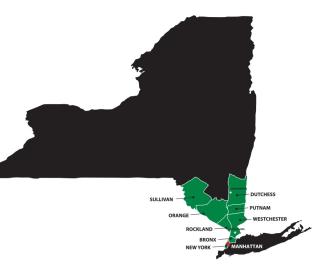 Name
Southern District of New York
Ralph Sozio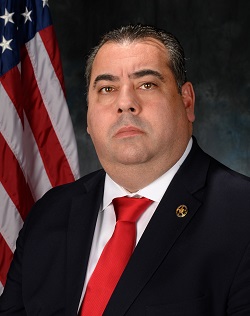 Ralph Sozio was sworn-in on March 13, 2020 to be the U.S. Marshal for the Southern District of New Yok. In 1997 he joined the New York City Police Department and assigned to the 45th Precinct in the Bronx.
District Task Force Contact
New York/New Jersey Regional Fugitive Task Force

Purpose: The New York/New Jersey Regional Fugitive Force (NY/NJ RFTF) became operational in May of 2002. With Memorandum of Understandings with over 80 federal, state, or local agencies and three fully operational offices in the New York/New Jersey area, the New York/New Jersey Regional Fugitive Force has made an extraordinary impact on the  investigation and apprehension of the region's most dangerous and violent fugitives.

Participants:

U.S. Marshals Service (USMS)
Drug Enforcement Administration (DEA)
United States Secret Service
Social Security Office of Inspector General
Bureau of Immigration and Customs Enforcement
Federal Bureau of Investigation (FBI)
Bureau of Alcohol, Tobacco, Firearms, and Explosives (ATF)
New York State Police
New York State Parole
New York City Police Department
New York National Guard
County
Bronx, Duchess, New York, Orange, Putnam, Rockland, Sullivan, Westchester and concurrently with the Eastern District, the waters within the Eastern District
Court:  in New York, White Plains,  the Middletown-Wallkill area of Orange County
Profiled Fugitives
If you have information on any fugitives, please call 1-888-869-4589. (24 Hour Tip Line)
The policies and procedures of the various U.S. Marshals Service District Offices found on this website may vary depending on local rules, local needs, and legal and policy interpretations. These policies and procedures, and any variations among District Offices, are not intended to, do not, and may not be relied upon to create any rights, substantive or procedural, enforceable at law by any party or person in any matter civil or criminal. Nor are any limitations thereby placed on otherwise lawful U.S. Marshals Service prerogatives.