Name

Southern District of Texas
District Office Contact
Houston - District Headquarters
Brownsville
Corpus Christi
Galveston
Laredo
McAllen
Victoria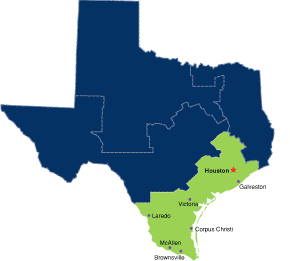 Name
Southern District of Texas
Thomas Michael O'Connor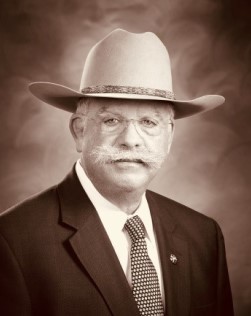 In February 2020, T. Michael O'Connor was sworn in as the U.S. Marshal of the Southern District of Texas. A fifth-generation South Texas rancher, U.S. Marshal T. Michael O'Connor continues his stewardship in public service and as a businessman.
District Task Force Contact
Gulf Coast Violent Offenders Task Force

Purpose: Apprehension of United States Marshals Service fugitives and state and local violent offenders.

Participants:

U.S. Marshals Service (USMS)
Houston Police Department
Harris County Sheriff's Office
Montgomery County Sheriff's Office
Fort Bend County Sheriff's Office
Texas Department of Public Safety
Texas Department of Criminal Justice – OIG (Office of Inspector General)
Texas Attorney General
Diplomatic Security Service
ICE ERO (U.S. Immigration and Customs Enforcement - Enforcement and Removal Operations)
Galveston County Sheriff's Office
Galveston Police Department
League City Police Department
Texas City Police Department
Starr County Sheriff's Office
Hidalgo County Sheriff's Office
Hidalgo Probation
McAllen Police Department
Mission Police Department
San Juan Police Department
Weslaco Police Department
Cameron County Sheriff's Office
Harlingen Police Department
Brownsville Police Department
Corpus Christi Police Department
Nueces County Sheriff's Office
Laredo Police Department
Webb County Sheriff's Office
Webb County District Attorney
U.S. Border Patrol
Victoria Police Department

Phone: (713) 718-4259
County
Aransas, Austin, Bee, Brazoria, Brazos, Brooks, Calhoun, Cameron, Chambers, Colorado, De Witt, Duval, Fayette, Fort Bend, Galveston, Goliad, Grimes, Harris, Hidalgo, Jackson, Jim Hogg, Jim Wells, Kennedy, Kleberg, La Salle, Lavaca, Live Oak, Madison, Matagorda, McMullen, Montgomery, Nueces, Refugio, San Jacinto, San Patricio, Starr, Victoria, Walker, Waller, Webb, Wharton, Willacy, Zapata
Court: in Houston, Brownsville, Corpus Christi, Galveston, Laredo, McAllen, Victoria
Profiled Fugitives
There is no fugitive information available for this district.
The policies and procedures of the various U.S. Marshals Service District Offices found on this website may vary depending on local rules, local needs, and legal and policy interpretations. These policies and procedures, and any variations among District Offices, are not intended to, do not, and may not be relied upon to create any rights, substantive or procedural, enforceable at law by any party or person in any matter civil or criminal. Nor are any limitations thereby placed on otherwise lawful U.S. Marshals Service prerogatives.