Name

Western District of Texas
District Office Contact
San Antonio - District Headquarters
Alpine
Austin
Del Rio
El Paso
Midland
Pecos
Waco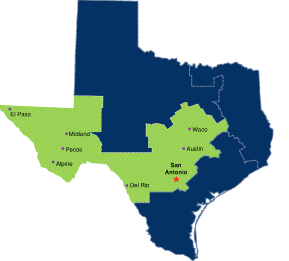 Name
Western District of Texas
District Task Force Contact
Lone Star Fugitive Task Force (LSFTF)

Purpose: The primary focus of the Lone Star Fugitive Task Force is the investigation and apprehension of violent offenders on the Federal, State and Local level.

Participants:

U.S. Marshals Service (USMS)
Austin Police Department
Bastrop County Sheriff's Office
Bexar County Criminal District Attorney's Office
Bexar County Sheriff's Office
Blanco County Sheriff's Office
Brewster County Sheriff's Department
Brenham Police Department
Burleson County Sheriff's Office
Burnet County Sheriff's Office
Caldwell County District Attorney's Office
Caldwell County Sheriff's Office
Comal County Sheriff's Office
Crockett County Sheriff's Department
Culberson County Sheriff's Department
Ector County Sheriff's Office
El Paso County Sheriff's Department
El Paso Police Department
Hays County Sheriff's Office
Hudspeth County Sheriff's Department
Mason County Sheriff's Department
McLennan County Sheriff's Office
Midland County Sheriff's Office
Midland Police Department
Odessa Police Department
Presidio County Sheriff's Department
Reeves County Sheriff's Department
San Antonio Independent School District Police
San Antonio Police Department
San Marcos Police Department
Texas Department of Public Safety
Texas Office of Inspector General
Texas Rangers
Travis County Sheriff's Office
United States Border Patrol
Uvalde County Sheriff's Office
Uvalde Texas Police Department
Val Verde County Sheriff's Office
Waco Police Department
Williamson County Constable – Precincts 1, 2 and 3
Williamson County District Attorney's Office
Williamson County Sheriff's Office

San Antonio

Phone: (210) 657-8500

Austin

Phone: (512) 916-5393

Del Rio

Phone: (830) 703-2075

El Paso

Midland

Phone: (432) 686-4100

Pecos

Waco
Susan L. Pamerleau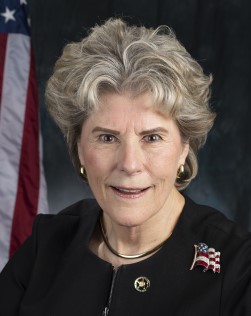 Susan Lewellyn Pamerleau serves as the 33rd United States Marshal for the Western District of Texas. She was confirmed by the United States Senate August 28, 2018 and sworn in September 17, 2018.
County
Andrews, Atascosa, Bandera, Bastrop, Bell, Bexar, Blanco, Bosque, Brewster, Burleson, Burnet, Caldwell, Comal, Coryell, Crane, Culberson, Dimmit, Ector, Edwards, El Paso, Falls, Freestone, Frio, Gillespie, Gonzales, Guadalupe, Hamilton, Hays, Hill, Hudspeth, Jeff Davis, Karnes, Kendall, Kerr, Kimble, Kinney, Lampasas, Lee, Leon, Limestone, Llano, Loving, Martin, Mason, Maverick, McCulloch, McLennan, Medina, Midland, Milam, Pecos, Presidio, Real, Reeves, Robertson, San Saba, Somervell, Terrell, Travis, Upton, Uvalde, Val Verde, Ward, Washington, Williamson, Wilson, Winkler, Zavalla
Court: in San Antonio, Austin, Del Rio, El Paso, Midland-Odessa, Pecos, Waco
Profiled Fugitives
If you have information on any fugitives, please call 1-888-869-4589. (24 Hour Tip Line)
The policies and procedures of the various U.S. Marshals Service District Offices found on this website may vary depending on local rules, local needs, and legal and policy interpretations. These policies and procedures, and any variations among District Offices, are not intended to, do not, and may not be relied upon to create any rights, substantive or procedural, enforceable at law by any party or person in any matter civil or criminal. Nor are any limitations thereby placed on otherwise lawful U.S. Marshals Service prerogatives.