Brendan O. Heffner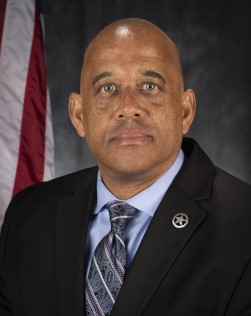 Brendan O. Heffner serves as the United States Marshal for the Central District of Illinois. He was confirmed by the United States Senate April 26, 2018 and sworn in May 25, 2018.
Marshal Heffner's responsibilities encompass leading and directing operations, including security and protection of the United States Courts, criminal investigations, fugitive apprehension, execution of federal court orders and other law enforcement activities.
Marshal Heffner began his law enforcement career in 1985 as a patrol officer at the Normal, Illinois Police Department. In 1989, he became an Illinois State Trooper, serving in that agency for 21 years in various capacities including general criminal investigator, internal investigations, labor relations, counterterrorism, and drug interdiction. He supervised a multi-jurisdictional narcotics task force, and became an Academy Commander.
He retired from the Illinois State Police in 2010 as a Lieutenant Colonel. Marshal Heffner went on to work at State Farm Insurance Company as a Safety/Security Specialist and instructor with Illinois Law Enforcement Alarm System (ILEAS). In 2013, he was selected as the Chief of Police in Bloomington, Illinois, where he served until his selection as United States Marshal for the Central District of Illinois.
Marshal Heffner holds a Bachelor of Science degree in Mass Communications from Illinois State University.