Charles F. Salina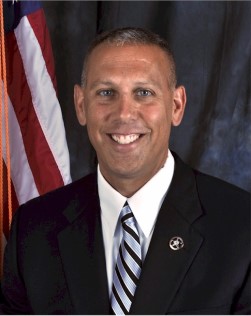 Charles F. Salina serves as the United States Marshal for the Western District of New York. He was appointed by President Barack Obama in July, 2011.
The Western District of New York covers 17 counties. As Marshal, Salina's responsibilities encompass leading and directing operations, including security and protection of the United States Courts, criminal investigations, fugitive apprehension, execution of federal court orders and other law enforcement activities.
Marshal Salina has spent his entire law enforcement career with the United States Marshals Service.
He joined in 1988 as a Deputy Marshal, starting his career in the Southern District of New York. From 1990 to 2001, Salina served as a member of the U.S. Marshals Service's Special Operations Group. He rose through the ranks to become Supervisory Criminal Investigator for the Western District of New York.
Marshal Salina holds a bachelor's degree from Oswego State University.