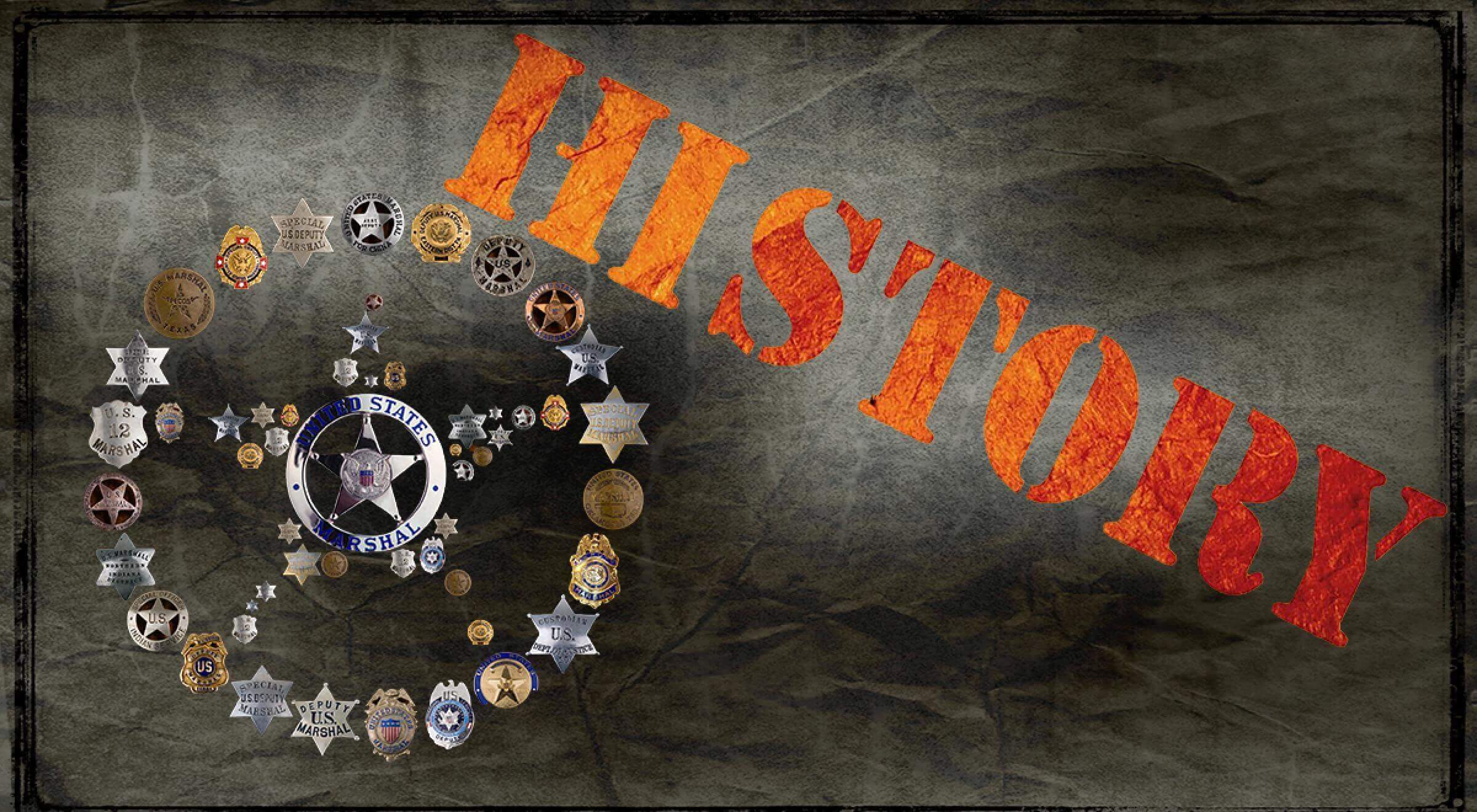 225TH COMMEMORATIVE COIN ACT

U.S. Marshals Service 225th Commemorative Coin Act is signed into law April 2, authorizing the United States Mint to design and produce a $5 gold coin; $1 silver coin, and a half-dollar clad coin.

MAY 18, 2011 — JUNE 2, 2011

UNABOMBER BELONGINGS AUCTION

The Unabomber, Theodore John "Ted" Kaczynski's, manifesto and other belongings are sold in an online auction from May 18 through June 2.

Former mob boss James "Whitey" Bulger and his girlfriend are arrested on June 22 in Santa Monica, California by a team that includes Deputy U.S. Marshals and FBI agents. Bulger is extradited by U.S. Marshals to Boston to face 19 murder charges.

Edward and Elaine Brown are arrested on October 4 at their residence in New Hampshire after their conviction for tax crimes. The Browns engage in an armed stand-off with federal law enforcement for months before finally being taken into custody.

THE ADAM WALSH CHILD PROTECTION AND SAFETY ACT

Congress authorizes the AWA on July 27, giving the USMS three principle responsibilities under the law: to assist state, local, tribal and territorial authorities in locating and apprehending non-compliant and fugitive sex offenders; investigate violations of the AWA for federal prosecution; and to assist in the identification and location of sex offenders relocated as a result of a major disaster.

DEPLOYED TO KABUL, AFGHANISTAN

Between 2006 and 2014, Special Operations Group (SOG) personnel create, develop, and mentor the Judicial Security Unit (JSU) which is a specialized unit of the Afghan National Police. SOG expands the JSU into more than 1,000 officers who are responsible for the security of the Afghan Supreme Court, its Justices, and 13 other courthouses in Kabul. SOG's program advances court security and judicial protection into all 34 provinces in Afghanistan.

Through Operation FALCON (Federal and Local Cops Organized Nationally), Deputy U.S. Marshals and law enforcement partners implement national fugitive operations to apprehend felons. FALCON operations run from April 2005 through June 2009. In total, FALCON results in 91,086 arrests and clears 117,874 warrants.

DEPLOYED TO BAGHDAD, IRAQ

Between 2003 and 2009, the Special Operations Group (SOG) deploys personnel to Baghdad, Iraq to support the Regime Crimes Liaison Office and the Bureau of International Narcotics and Law Enforcement Affairs. SOG personnel establish the first Central Criminal Court of Iraq, develop a protection force for the Iraqi Courts and play a critical role in the security and operation of the Iraqi High Tribunal during the prosecution of Saddam Hussein and his regime.

During the aftermath of the terrorist attacks on September 11th, the USMS carries out various duties such as securing airports, and working with state and local law enforcement to clear debris, recover victims and identify remains at the World Trade Center in New York City and the Pentagon in Arlington, VA.

Astronaut Jim Reilly, an honorary U.S. Marshal wears his badge on his space uniform during the STS-104 Mission on Space Shuttle Atlantis in July. He wears it again on a second mission to space on June 8, 2007.

THE PRESIDENTIAL THREAT PROTECTION ACT

The Presidential Threat Protection Act of 2000 is signed in December and leads to the creation of the seven Marshals Service's Regional Fugitive Task Forces.

The United State Marshals Service establishes its first foreign investigative presence at the U.S. Embassy in Mexico City, Mexico.

On April 19, the Alfred P. Murrah Federal Building in Oklahoma City is bombed in a domestic terrorist attack carried out by Timothy McVeigh and Terry Nichols. Members of the Marshals Service family are killed in the attack. The Marshals Service provides security for the 1997 trials and oversight of the execution of McVeigh.

On August 21, while enforcing court orders in Idaho, USMS Special Operations Group members encounter tragedy after confronting fugitive Randall Weaver near his family compound. Inspector Bill Degan and members of the Weaver family are killed after a deadly confrontation.

President George H.W. Bush signs a letter of proclamation designating September 24 as "United States Marshals Bicentennial Day" in observance of 200 years of service to the Nation.

NATIONAL PRISONER TRANSPORTATION SYSTEM

On August 20 the United States Marshals Service acquires its first Boeing 727 aircraft to use for prisoner transport. In 1995, the Marshals Service and Immigration and Naturalization Service merge prisoner transport services and creates the Justice Prisoner and Alien Transportation System (JPATS). Operated by the Marshals Service, JPATS becomes the largest transporter of prisoners worldwide.

The US Marshal Service assumes responsibility for the management and disposition of seized assets for federal law enforcement agencies and U.S. Attorneys nationwide, with the passage of the 1984 Comprehensive Crime Control Act.

COURT SECURITY OFFICER PROGRAM

The Court Security Officer program is established in cooperation with the Administrative Office of the U.S. Courts.

FUGITIVE INVESTIGATIVE STRIKE TEAMS (FIST)

Fugitive Investigative Strike Teams (FIST) are initiated to capture violent fugitives wanted by federal and local law enforcement. The first FIST operation begins in Miami, Florida on October 6 and concentrates on drug trafficking and violent offenses.

In October, Attorney General Benjamin R. Civiletti transfers responsibility for certain fugitive operations from the FBI to the U. S. Marshals Service. Christopher Boyce is the first high profile fugitive arrested by the U.S. Marshals under this memorandum of understanding.

In September, U.S. Marshals enforce the federal court order in support of busing to increase integration at schools in Boston, Massachusetts.

FEBRUARY 27, 1973 — MAY 8, 1973

Wounded Knee, part of the Pine Ridge Reservation, is seized by followers of the American Indian Movement on February 27. U.S. Marshals Service volunteers from all ranks work toward a resolution. On May 8, after 10 weeks, U.S. Marshals take control of the situation. U.S. Marshal Lloyd Grimm (D/NE) and an FBI agent are wounded and two Native Americans die.

The Special Operations Group (SOG)  is established to provide a well-trained mobile group of self-sufficient Deputies capable of responding anywhere in the United States and its territories within a few hours of activation.

The Witness Security Program is established as a division of the U.S. Marshals Service following the passage of the Organized Crime Control Act of 1970.

HEADQUARTERS ORGANIZATION

The U.S. Marshals Service Headquarters is formally established as a central organization to oversee and support district offices.

Anti-Vietnam War protestors rally in Washington D.C. on October 21 in a national demonstration against the war. Military Police are joined by nearly 300 Deputy U.S. Marshals at the Pentagon. A riot erupts and lasts into the night. During the riot, more than 680 people are arrested.

JAMES MEREDITH AT OLE MISS

Deputy U.S. Marshals face full-scale riots on September 30, ahead of the enrollment of James Meredith, an African American student at the University of Mississippi. Teams of Deputies protect James around the clock until his graduation.

Ruby Bridges is escorted to her New Orleans elementary school on November 14 by Deputy U.S. Marshals who are called upon to help integrate the educational institutions of the city. The opposition to her entry and her protectors inspire artist Norman Rockwell to create an illustration, later becoming famous, entitled "The Problem We All Live With," for Look magazine. In 2000, Ms. Bridges is appointed an honorary Deputy U.S. Marshal.

THE McDONOGH THREE

In addition to Ruby Bridges, three other girls: Gail Etienne, Tessie Prevost, and Leona Tate, were concurrently escorted to a separate school then known as McDonogh #19. At the time, it was believed that this school would receive more protestors. The old school has since been converted to a museum.

The Executive Office of the U.S. Marshals is created on December 17, which leads to the formal establishment of U.S. Marshals' headquarters.

The 18th Amendment prohibited the manufacture, sale and transportation of intoxicating beverages. When enforcement of the Act began, U.S. Marshals serve as the principle enforcing agents until the 1927 creation of an independent Bureau of Prohibition.

While American troops fight in the trenches of Europe, U.S. Marshals protect the home front from enemy aliens, spies, and saboteurs.

U.S. - MEXICAN BORDER PROTECTION

In November, Francisco Madero launches a revolution against Mexican President Porfirio Diaz from U.S. soil. The turmoil compel U.S. Marshals to protect the Mexican-American border.

After the Boxer Rebellion of 1900, U.S. Marshals open consular courts in China, continuing to operate through 1943. Consular courts are also in the Ottoman Empire, Russia, Korea, and Japan.

Pullman Strike begins May 11. The federal courts and President Cleveland's Administration order U.S. Marshals to keep trains running to ensure the U.S. mail is safe from theft and damage.

PROTECTION OF FEDERAL JUDGES

In the April Supreme Court decision, In Re Neagle, the Court holds that the President can, through the Attorney General, direct a U.S. Marshal to accompany and protect federal judges from assault, thus establishing one of the primary missions of the Marshals Service to protect the federal judiciary.

GUNFIGHT AT THE O.K. CORRAL

October in Tombstone, Arizona Territory, Deputy U.S. Marshal Virgil Earp and Special Deputy U.S. Marshals, brothers Wyatt and Morgan Earp, along with Doctor John "Doc" Holliday, gun down Frank and Tom McLaury as well as Billy Clanton a short distance from the O.K. Corral.

Lincoln County War is a conflict in the New Mexico Territory between rival factions; U.S. Marshals fight on both sides of the conflict, cresting through the first half of the year. Billy the Kid serves as a Special Deputy U.S. Marshal.

Frederick Douglass becomes the first African American U.S. Marshal upon his appointment by President Hayes on March 17. Douglass is the U.S. Marshal for the District of Columbia and serves until 1881.

Bass Reeves is among the first known African American Deputy U.S. Marshals west of the Mississippi. He serves for 32 years, until 1907, in the Western District of Arkansas and Indian Territory. He arrests more than 3,000. felons during his career

Eight Deputy U.S. Marshals are killed April 15 and 16 in Indian Territory (now Oklahoma).

U.S. Marshals assist Internal Revenue Agents in enforcing the whiskey tax laws until 1913.

The Department of Justice is created on July 1; U.S. Marshals become part of the Department.

The Treasury Department relies on the U.S. Marshals to pursue counterfeiters around the nation until 1865, when the Secret Service is created and takes over the function.

From April 1861 to May 1865, the U.S. Marshals root out Confederate spies and confiscate property being used to support the Confederacy.

Ward Hill Lamon, U.S. Marshal for the District of Columbia, accompanies President-elect Abraham Lincoln to Washington, D.C. for his February 23 inauguration. Marshal Lamon acts as the President's personal bodyguard. Lincoln objects to Lamon's overzealous efforts to protect him. Lincoln is assassinated April 1, 1865 while Lamon is on official duties out of the District

The Fugitive Slave Act is passed on September 18. U.S. Marshals begin arresting and returning fugitive slaves to their masters until 1861.

FIRST U.S. MARSHAL KILLED IN LINE OF DUTY

U.S. Marshal Robert Forsyth is killed while serving civil process on January 11.

Whiskey Rebels becoming too powerful to be suppressed by U.S. Marshal David Lenox, President Washington calls on state militia to assist in quelling the rebellion.

U.S. Marshals conduct the Federal Census, doing so every 10 years through 1870, when the duty is transferred from the U.S. Marshals.

The Judiciary Act is approved by Congress and signed into law by President Washington on September 24. President Washington appoints the first 13 U.S. Marshals.