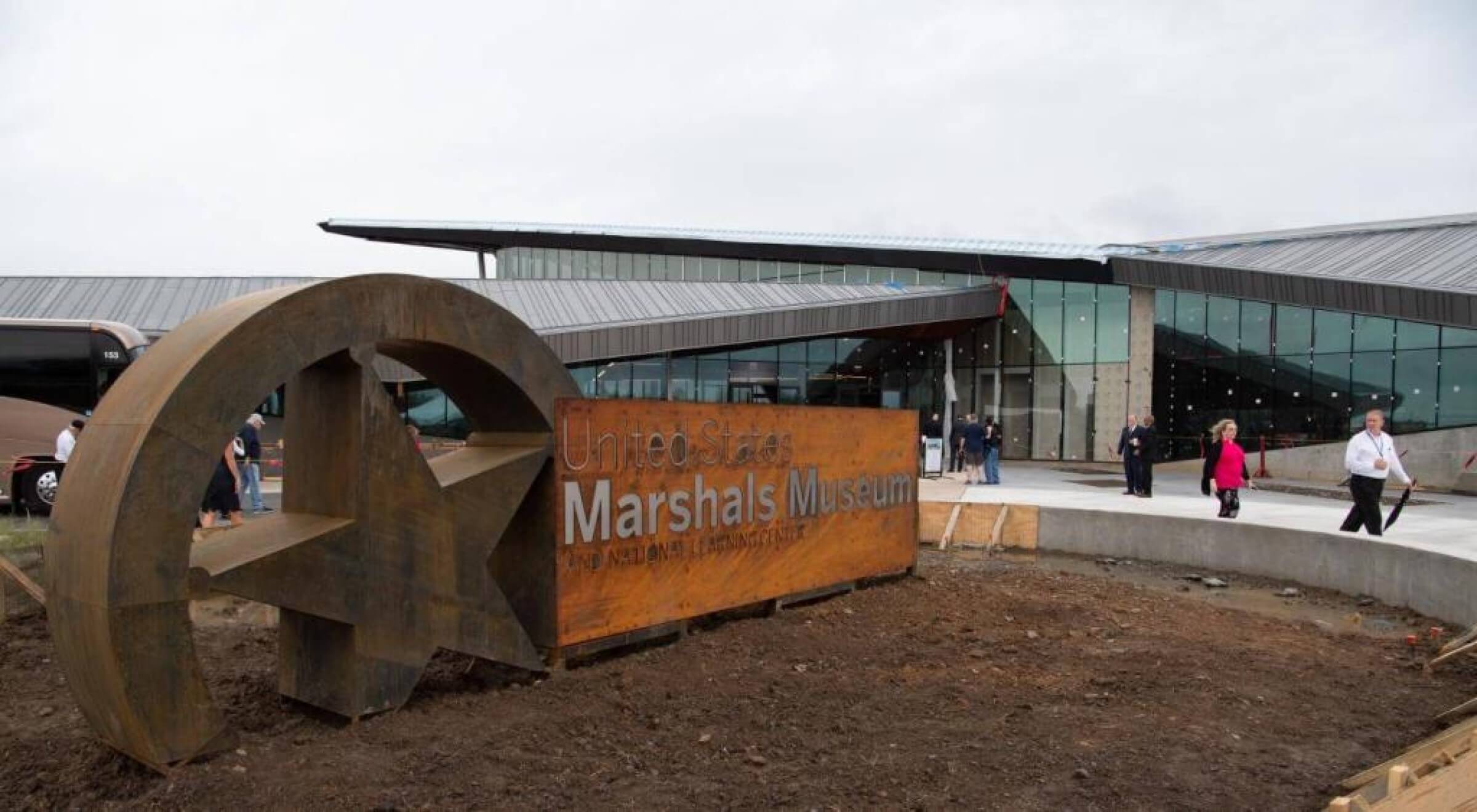 America's Star - A Partial Pictorial Tour of our Past Museum Exhibit
Description
With the forthcoming United States Marshals Museum in Fort Smith, Arkansas, there have been many questions as to what might be included as exhibits. In determining this, below is a composite of photographs from our previous exhibit, which highlight some of the artifacts and case work.
Description
The daughter of a Fort Smith, Arkansas historian and the wife of a prominent judge, Ann Patton Dawson knew a lot about both history and law enforcement. She devoted her last years to the efforts towards making the U.S. Marshals Service Museum a reality with her service on the Board of Directors from its inception. Her energy often rubbed off on her fellow members.
Ronald Van Raalte - Remembrance of U.S. Marshals Historical Researcher
Description
Historical researcher Ron Van Raalte, who assisted the Office of the Historian as far back as the 1980's on historical line of duty death research, passed away February 14, 2008 in Gallup, New Mexico. Mr. Van Raalte, who always researched in his spare time or on travel, contributed considerably to the historical program in forwarding valuable copies, tips, and notes to confirm deputies for our nation's memorials and our Roll Call of Honor. After a close friend was killed in the line of duty, he founded the Law Enforcement Memorial Association. (LEMA)
Description
It is hard to know where the future U.S. Marshals Museum would be if not for Sam Sicard. His family has long been interested in the history and development of Fort Smith, Arkansas—in fact, since 1872, three years before U.S. District Judge Isaac "Hanging Judge" Parker started working with our personnel. The son of a longtime bank president, Sicard knew his way around the financial aspects of community-building. He had served as President of the First National Bank of Fort Smith for decades, having consolidated a number of financial institutions in 1989. When Fort Smith was selected to be the site for the museum, Sicard was one of the first board members considered and included.
National U.S. Marshals Museum
Description
Fort Smith, Arkansas, was selected as the host city for the the U.S. Marshals Service's new museum. Former Director John F. Clark made the announcement on January 4, 2007, after receiving recommendations from a 10-person museum committee that studied the issue for two years.